Tips to Get Into The Best Coaching Institute For SSC CGL In India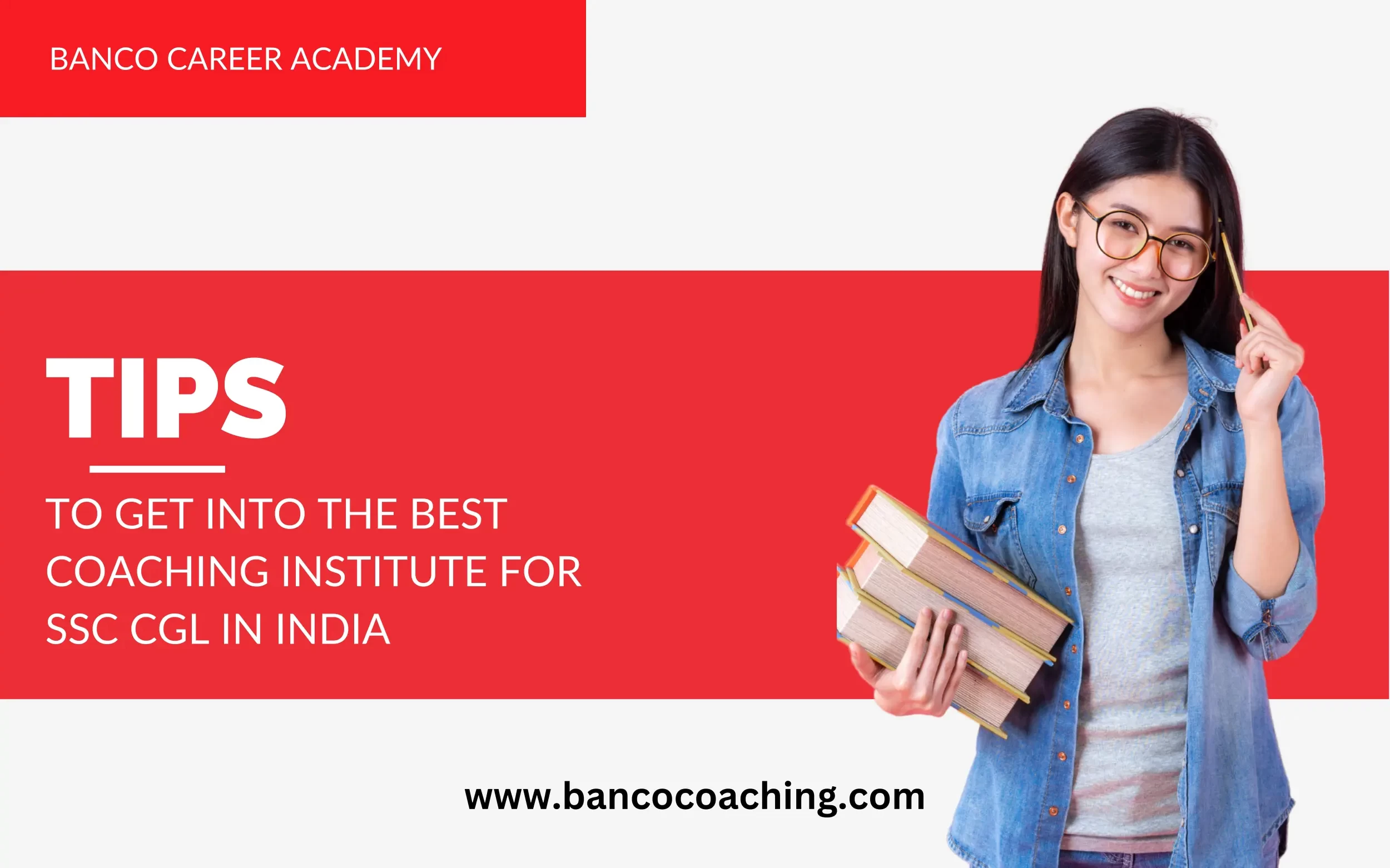 Choosing the best coaching institute for SSC CGL (Staff Selection Commission - Combined Graduate Level) exam preparation in India can be a critical decision that can greatly impact your chances of success.
Some Tips To Help You Select The Best Coaching
Here are some tips to help you select the best coaching institute for SSC CGL:
Reputation and Track Record:
Research the reputation and track record of the coaching institute. Look for reviews and testimonials from previous students to gauge their success rate and the quality of their coaching. Check for any awards, rankings, or recognition the institute has received in the field of SSC CGL coaching.
Experienced and Qualified Faculty:
The quality of faculty plays a crucial role in coaching. Look for an institute that has experienced and qualified faculty members who are well-versed with the SSC CGL exam pattern and syllabus. The faculty should be able to provide comprehensive guidance, clear doubts, and offer personalized attention to students.
Comprehensive Study Material:
The coaching institute should provide well-structured and updated study material that covers all the topics and concepts of the SSC CGL exam syllabus. The study material should be easily understandable, relevant, and comprehensive, enabling students to grasp the concepts effectively.
Mock Tests and Practice Sessions:
Practice is crucial for SSC CGL exam preparation. Look for a coaching institute that provides ample mock tests, practice sessions, and previous year question papers to help you familiarize yourself with the exam pattern, practice time management, and assess your performance. Regular feedback and analysis of mock tests can be beneficial in identifying strengths and weaknesses and improving your overall performance.
Regular Doubt Clearing Sessions:
Doubts are inevitable during exam preparation. Look for a coaching institute that conducts regular doubt clearing sessions where students can get their queries resolved by experienced faculty members. Quick resolution of doubts can help you in better understanding the concepts and building a strong foundation.
Study Environment and Infrastructure:
The study environment and infrastructure of the coaching institute should be conducive to learning. Check for factors such as classroom size, seating arrangement, availability of study material, library facilities, online resources, and other amenities that can enhance your learning experience.
Location and Commute:
The location of the coaching institute should be convenient for you to commute. Consider factors such as accessibility, transportation, safety, and availability of nearby accommodation if you are planning to stay away from home during the coaching period.
Fee Structure and Value for Money:
Evaluate the fee structure of the coaching institute and compare it with the services and facilities they offer. Look for an institute that provides value for money with the right balance of quality coaching and affordable fees.
Past Results:
Check the past results of the SSC CGL coaching institute, including the number of students who have successfully cleared the SSC CGL exam in the past. This can give you an indication of the coaching institute's effectiveness in helping students achieve their goals.
Feedback from Current/Former Students:
Connect with current or former students of the coaching institute to get their feedback on the quality of coaching, faculty, study material, and overall experience. Their firsthand experience can provide valuable insights into the coaching institute's strengths and weaknesses.
Remember that while coaching can be helpful, self-study and consistent practice are equally important for exam preparation. It's essential to choose a coaching institute that aligns with your learning style, requirements, and budget. Research thoroughly, compare options, and make an informed decision to increase your chances of success in the SSC CGL exam.