Govt Jobs Notification 2023 Latest Govt Jobs Alert In India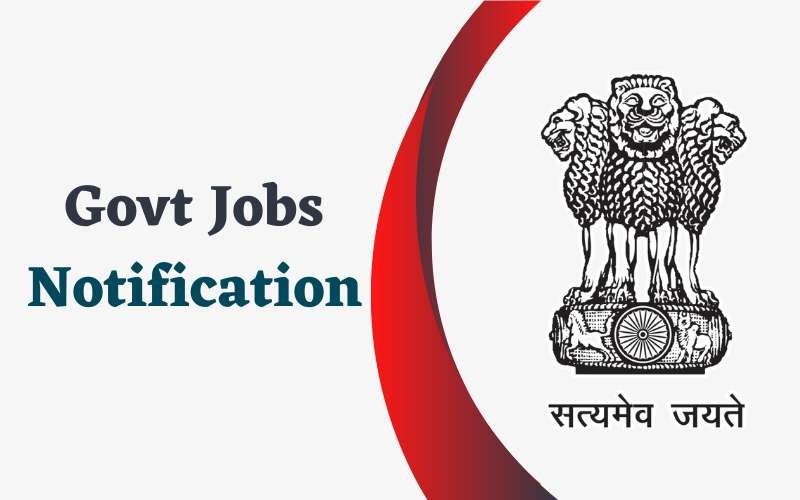 The job market in India is constantly evolving, and government jobs have always been a popular and secure career option for many individuals. Here, we will be discussing the latest government job notifications for 2023 and will provide you with an overview of the various job opportunities available. Doing so will also allow one to prepare for the exam with competition exam coaching.
Govt Jobs Notification in 2023
| | | | |
| --- | --- | --- | --- |
| Board | Post Details | No. of Vacancies | Last Date |
| NPCIL | Nurse, Pharmacist, Technician, Stipendiary Trainee | 193 | 28/02/23 |
| SECL | Mining Sirdar, Deputy Surveyor | 405 | 07/03/23 |
| AIATSL | Handyman, Customer Service Executive, Junior Officer | 166 | 13/02/23 |
| India Post | Gramin Dak Sevak | 40889 | 16/02/23 |
| BPNL | MTS, Trainer, Office Assistant, Assistant Superintendent | 2826 | 05/02/23 |
| NLC | Graduate Apprentice, Technician Apprentice | 626 | 06/02/23 |
| SJVN | Junior Field Engineer, Junior Field Officer | 105 | 12/02/23 |
| WCL | Mining Sirdar, Surveyor | 135 | 10/02/23 |
| SAIL | Apprentice | 120 | 19/02/23 |
| SSC | Multi Tasking Staff | 11409 | 17/02/23 |
| Intelligence Bureau | Security Assistant, Executive, MTS | 1675 | 10/02/23 |
| UPSC | Assistant Engineer, Assistant Director, Scientist B, Senior Scientific Officer | 35 | 02/02/23 |
| UPSC | Junior Translation Officer | 76 | 03/02/23 |
| PGCIL | Assistant Officer Trainee, Management Trainee | 35 | 05/03/23 |
| Yantra India Limited | Trade Apprentice | 5450 | 15/02/23 |
| GAIL | Senior Office, Senior Engineer | 277 | 02/02/23 |
Why Choose a Government Job in India?
Job security: Government jobs are considered as one of the most secure jobs as compared to private sector jobs. Employees in government jobs have a long-term career outlook; once appointed, they enjoy job security for the rest of their lives.
Decent salary: Government employees are offered a decent wage, which is not only sufficient for leading a comfortable life but also provides job satisfaction. With a government job, you can expect a steady income and better financial stability.
Pension benefits: Government employees are entitled to receive pension benefits after retirement. It provides financial security and peace of mind for the future.
Holidays and Leaves: Government employees enjoy a number of holidays and leaves in a year, which allows them to take time off from work and spend quality time with their families.
Work-life balance: Government jobs provide an excellent work-life balance, allowing employees to strike a balance between their personal and professional lives.
The Importance of Coaching for Government Job Exams
Coaching is an essential aspect of preparing for government job exams. It provides students with the necessary tools, resources, and guidance to clear these exams with flying colors. By opting for SSC exam coaching, students can benefit from the expertise of experienced faculty, structured study material, regular practice tests, and personalized attention.
Coaching institutes help students develop time management skills, which is crucial in cracking government job exams. They also provide students with exam strategies and techniques that can help them maximize their scores. These strategies are based on the latest trends and patterns in the exams and are designed to help students save time and focus on the most important questions.
Furthermore, coaching helps increase students' confidence, which is especially important for those who are appearing for these exams for the first time. Regular interaction with experienced faculty and regular practice tests help students identify their strengths and weaknesses and prepare accordingly.
Conclusion
It is vital that one joins bank exam coaching to prepare for the upcoming exams. Not only would it enable them to prepare for the job openings in the best possible way, but these coaching centers also notify students of any changes in the exam's dates, etc.